Curating Hardwood Floors for Your Home
Hardwood Flooring in Annapolis, MD
Hardwood floors flatter every home design with their timeless appeal and lifetime of strength, making them a popular flooring solution. Nowadays, you can achieve hardwood looks across every room as advancements in floor engineering allow for waterproof and engineered hardwood to take center stage with their unrivaled durability. Shop our collection of stunning hardwood floors here at Annapolis Carpet Flooring America in Annapolis, Maryland.
Carrying everything from genuine acacia with wire-brushed detailing to contemporary light hickory planks, our showroom is home to the best hardwood options the industry has to offer. You'll find some of the following botanical varieties of hardwood in our collection:
Ash
Maple
Pine
Mohogany
Hickory
Oak
Walnut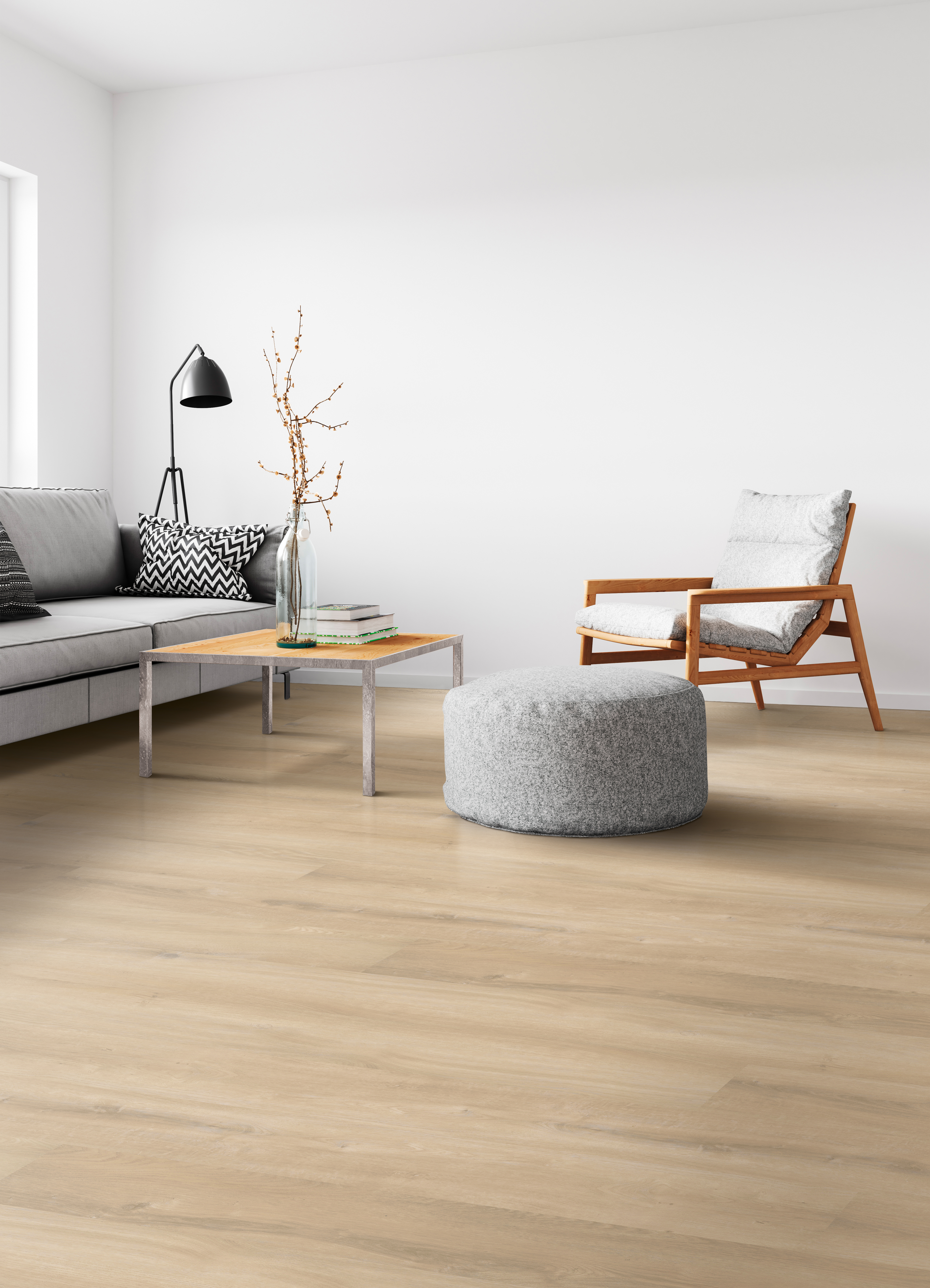 How do you choose between solid and engineered hardwood? Our experts here at Annapolis Carpet Flooring America can help you make that decision as they walk you through the features and benefits of each type of hardwood.
Solid hardwood, composed entirely of its wood species, is the traditional hardwood you might find in old renovated homes. New to the market, engineered hardwood has been designed with cross-cut plywood fused to create a strong, durable surface that responds better to moisture. Since the top layer of engineered hardwood is made of genuine wood species, it's nearly impossible to distinguish between solid and engineered hardwood.
For those looking to install hardwood in wetter climates like your bathrooms and basements, engineered hardwood is the perfect choice for you as it expands and contracts less due to changes in humidity.
Keeping Your Hardwood Floors Clean
One major advantage to having hardwood floors is hassle-free upkeep. Hardwood flooring maintenance is simple with our selection of quality hardwood brands. Your floors will look brand new for years to come as long as you frequently sweep, vacuum, and dust them.
We carry top-of-the-line hardwood brands at unbeatable prices, such as Aquadura H2O, Downs, and Floorcraft Heritage. All of these brands feature unmatched stain-resistance and pet-proofing sealants, making them the ideal flooring choice for any active household.
Hardwood Flooring Installation with Specialists
The final part of any successful flooring renovation is the installation. After selecting the perfect blend of hardwood-style, wood species, and grain pattern, trust our professional installation team to put the finishing touches on your new floor. Equipped with our brand knowledge and the best practices in the industry, our team of experts can install your beautiful hardwood floors seamlessly.
With our Ultimate Confidence Guarantee, we ensure that you are satisfied with your new floors. If an unlikely error in craftsmanship should occur, we promise to replace them at no cost to you within 30 days of installation.
Find the hardwood floor of your dreams and begin enjoying them in no time at all by contacting us today. We proudly serve the communities of Annapolis, Edgewater, and Arnold, MD.